Jul 10, 2023 01:36 PM Central
Lori Atkinson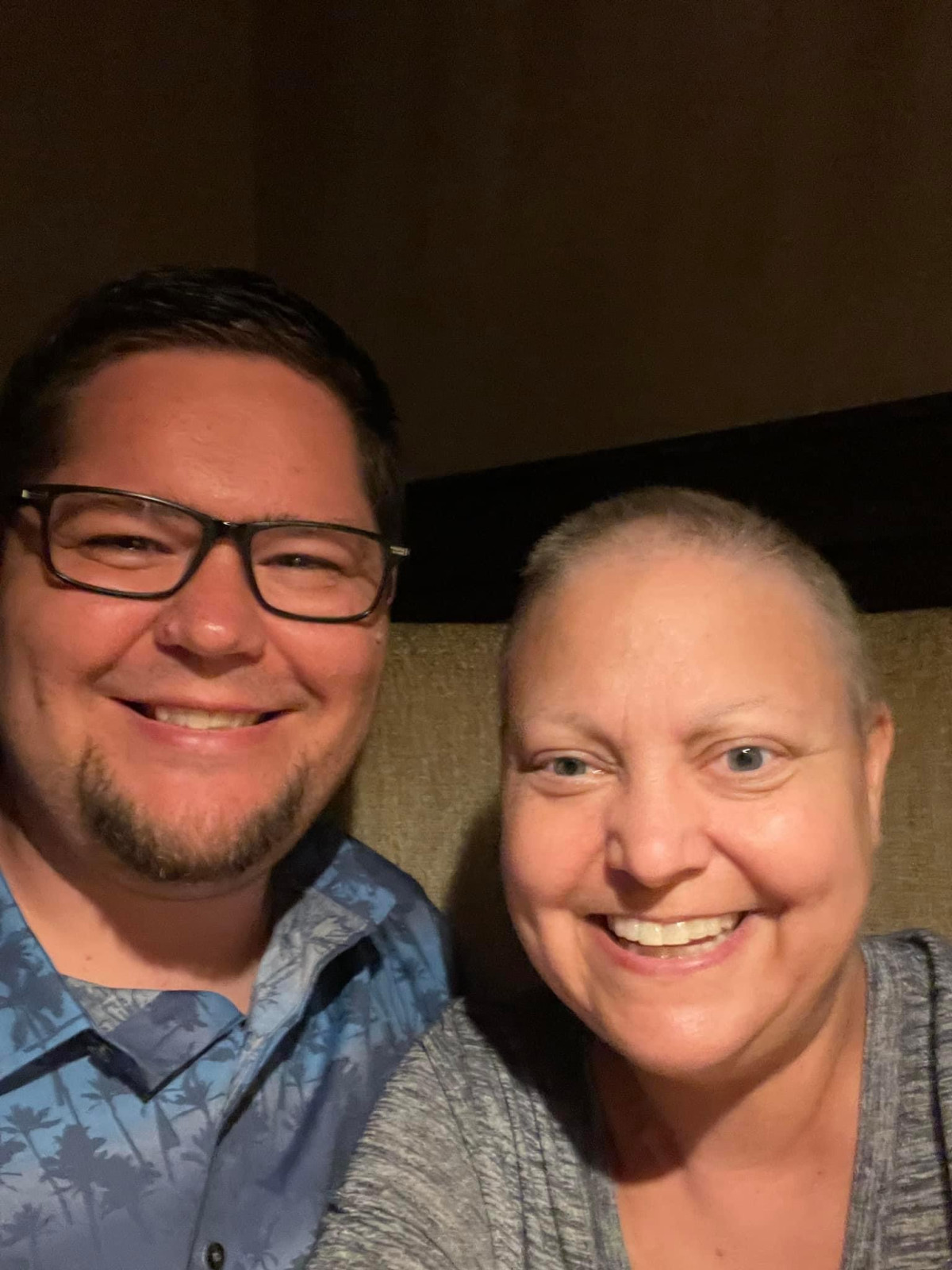 It's been awhile since I updated you'll. Not a whole lot has happened since my last update. I've just been taking lots of time to rest and relax.
Here is a little recap of what happened. My last chemo infusion(May 31) left me drained both physically and emotionally. It dropped my white blood cell count so low that I ended up in the hospital. Then after the 4 day stay in the hospital I saw my oncologist(Dr Brown) and learned that the hemorrhoids I thought I had were actually a fistula, or so we thought. She cancelled my next chemo infusion. I was referred to a colorectal doctor(Dr Hill) and he said he thought it was a fissure. Great news as these are easier to heal and usually don't require surgery. Chemo makes it so that I heal very slowly.
So I have been resting as much as I can to promote healing. I am glad to report that the fissure is still healing but I believe we are on the better side of that now. My left leg pain is another story. It only hurts while walking but the further I have gotten since my last chemo infusion the more painful it is getting. I can usually walk my dogs in the morning with minimal pain but as the day goes on the more painful it becomes. If I am going to be up and about a lot in the afternoon or evening then I usually need to take some pain medicine to help get through the day. My pain doctor(Dr Kadakia) explained that I get a lot of steroids with my infusions which help to reduce swelling which in turn helps my leg from hurting.
I am looking forward to my next infusion this Wednesday for that reason. I am hoping that my leg will feel better after that. I am not sure which chemo drugs I will be given yet as two of them have caused the side effects that I experienced. The fissure and low white blood cell count. I go to lab at 7:30AM Wednesday and meet with Dr Brown to discuss my options before I head to my chemo infusion at 9:30AM.
Kylie returned home last night from her epic 23 day adventure with Teens Westward Bound. They visited 22 states in 23 days! There were 80 high schoolers plus counselors and a director that went on the trip. They had the bus in the pic along with two 15 passenger vans both towing trailers behind for all their stuff. They visited a lot of National Parks, colleges, Vegas and even Disney Land along the way. She has been sharing many stories with us and has made many new friends.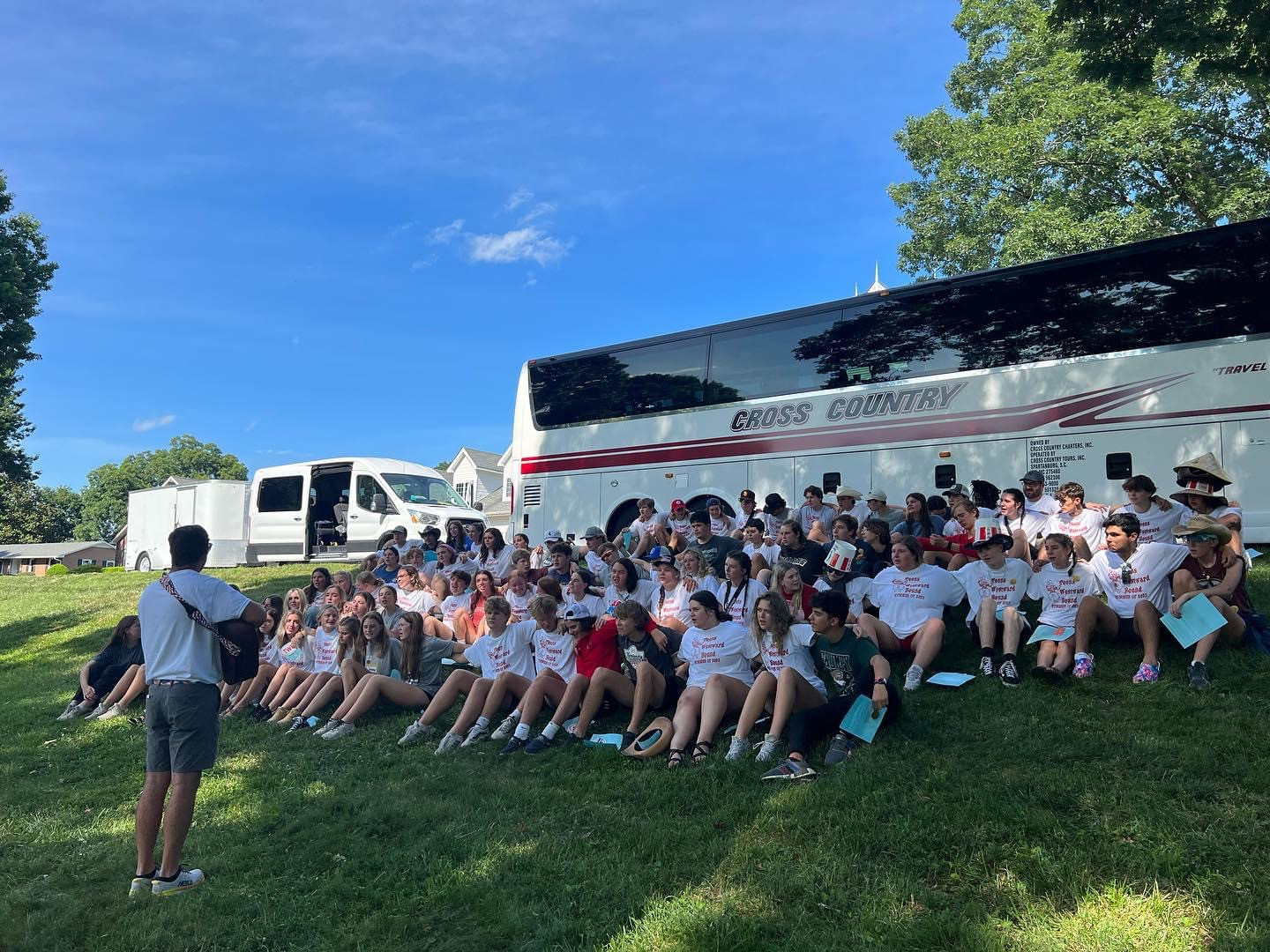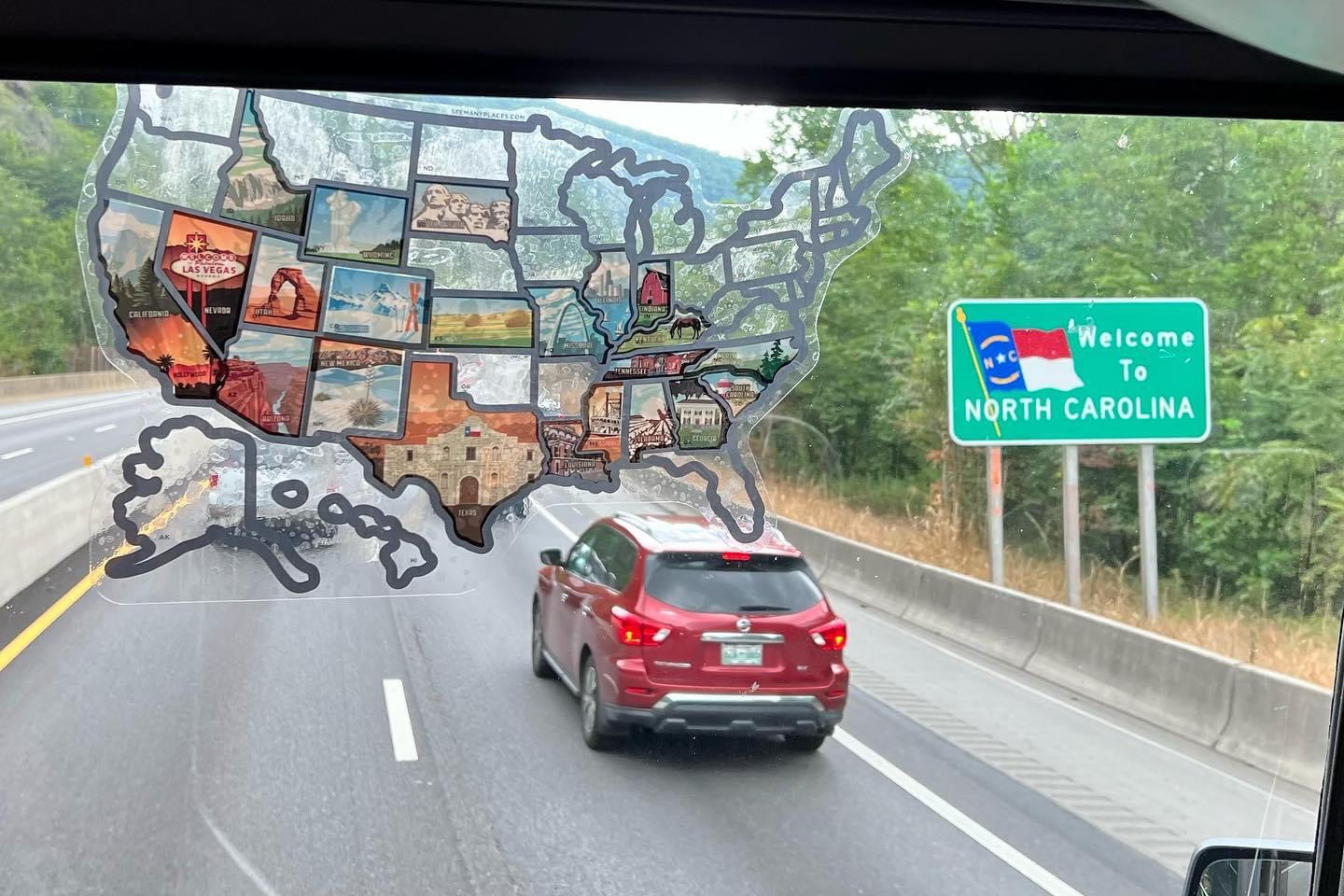 Prayers:
That Dr Brown and I can come up with a good plan for my chemo infusions moving forward to keep my side effects to a minimum and keep me out of the hospital.
That Kylie can catch up on some much needed sleep and for her to get over her cold she returned with.
Pic: Devin and I on our date night to The Melting Pot! My hair is starting to return slowly.